I'm always wishing for more cute accessories that look unique and fun -- just like me!
So when looking on Etsy for inspiration for this project, I came across these beautiful earrings: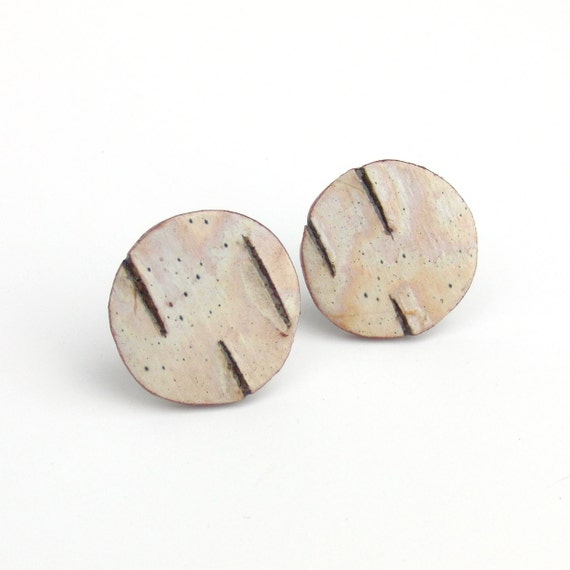 Nice! Those are interesting. I'd love to make them, but...
I have a policy to keep my wardrobe under control: if I buy something new, I need to get rid of something I don't wear anymore.
Thankfully, I had an old pair of dangle earrings that I never wear. Hey-- if I'm going to get rid of these earrings, why not recycle the earring backs into my new earrings?
Witness the awesome outcome:
Ooooh. How do they look in practice?
Solid! I call this a challenge well-completed.